Tourist Places in Jaipur
Jaipur is famous of its beautiful royal forts and palaces. Some of the most Popular tourist places in Jaipur are listed on this page.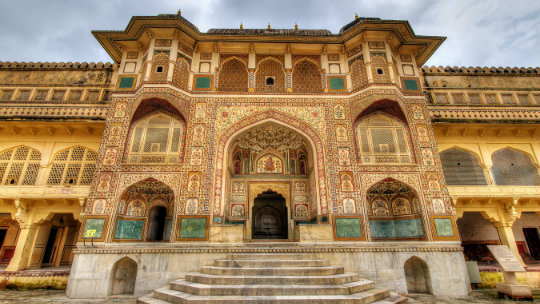 AMBER FORT COMPLEX
Located high on a hill, it is the principal tourist attractions in the Jaipur area.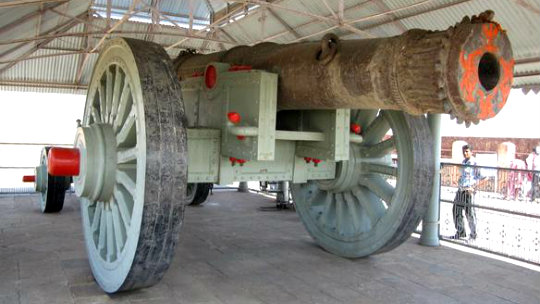 JAIGARH FORT - CANNON
Jaigarh Fort overlooks the Amber Fort. It has the world's largest ever built Cannon.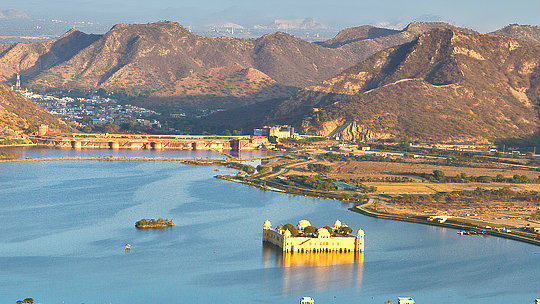 JAL MAHAL
Jal Mahal is a palace located in the middle of the Man Sagar Lake in Jaipur city.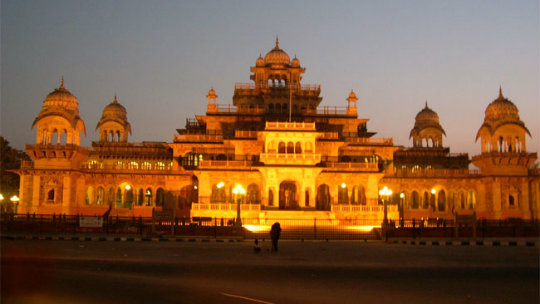 ALBERT HALL CITY MUSEUM
Also know as Albert hall, it is the oldest museum of the state and functions as the State museum of Rajasthan.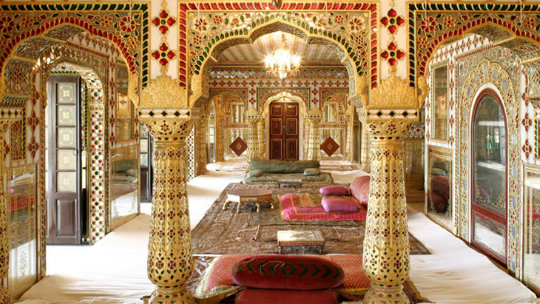 THE ROYAL CITY PALACE
Royal city palace of Jaipur - Chandra Mahal & Mubarak Mahal and other buildings in its complex.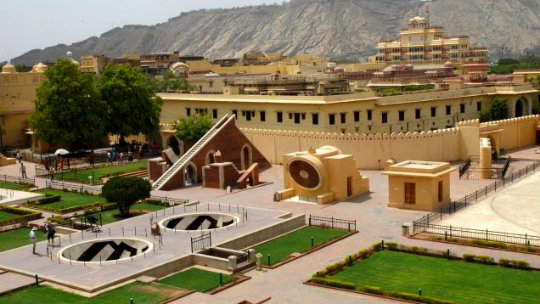 JANTAR MANTAR OBSERVATORY
Collection of nineteen architectural astronomical instruments, built by the Rajput king Sawai Jai Singh.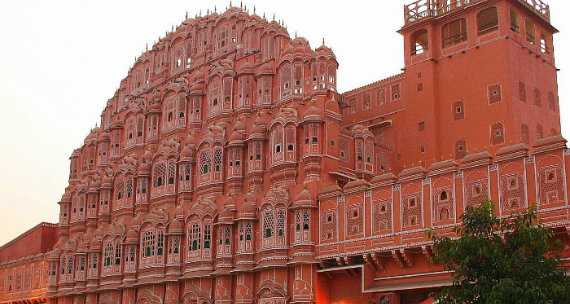 HAWA MAHAL - PALACE OF WINDS
Artistic wall built so the women of the royal household could observe street festivities while unseen from the outside.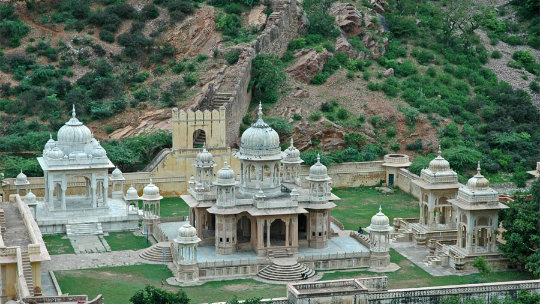 GAITOR
Royal Gaitor contains the stately marble mausoleums (chhatris) of Jaipur's ruling family.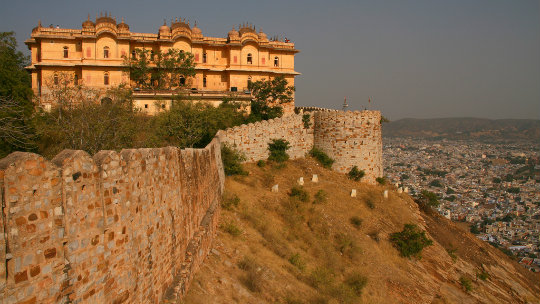 NAHARGARH FORT
The fort stands on the edge of the Aravalli Hills, overlooking the pink city.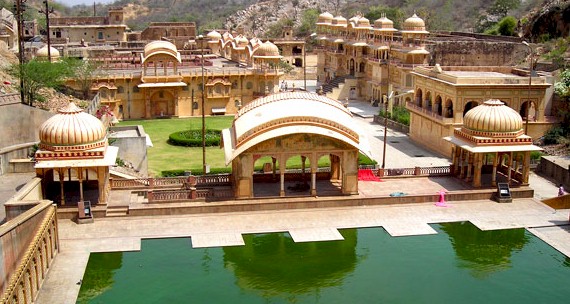 GALTJI
Galtaji is an ancient Hindu pilgrimage site in the town of about 10 km away from Jaipur with a main temple built in pink stone.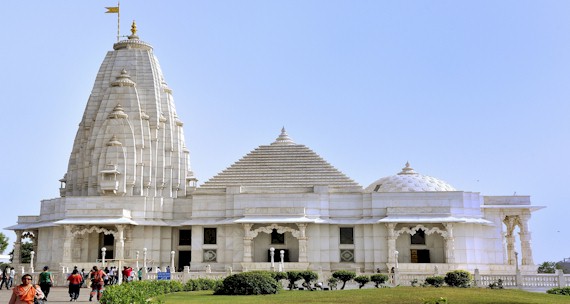 BIRLA TEMPLE
Birla Temple is dedicated to Lord Vishnu (Narayan), the preserver and his consort Lakshmi, the Goddess of wealth.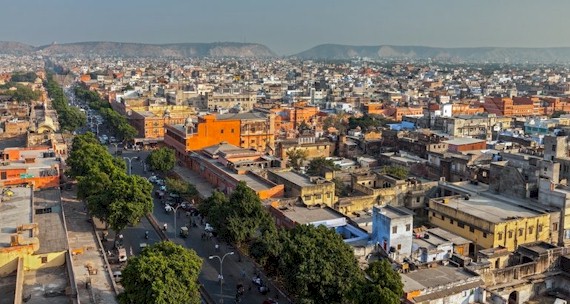 PINK CITY - THE OLD CITY OF JAIPUR
The Pinkcity or the old city of Jaipur is enclosed with a wall and has several gates and houses residential and business shops.